June 24-26, 2010, Havana, Cuba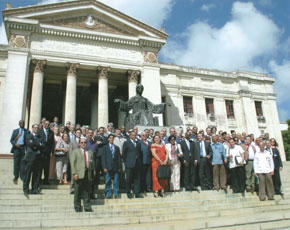 Those attending the Latin American and Caribbean Congress of International Commercial Arbitration,
Convinced that regional integration processes are a way to advance towards a universal process of globalization, well balanced and respectful of the interests of all States belonging to the international community.
May 15, 2007, Pointe-à-Pitre, Guadeloupe, French West Indies
The OHADAC project, acronym for the ORGANIZATION FOR THE HARMONIZATION OF BUSINESS LAWS IN THE CARIBBEAN, was created at the Conference of May 15, 2007 in Pointe à Pitre, Guadeloupe. The organization takes its name from the OHADA treaty harmonization business laws which links 16 countries in Sub-Saharan Africa, and is considered today as an example of integration by the international community.